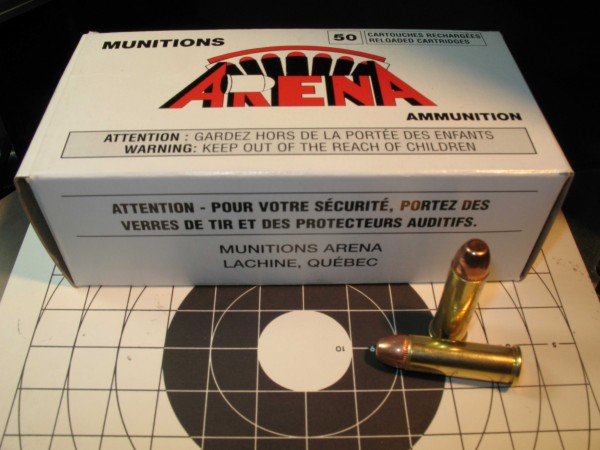 CTVSP reloaded ammo
Note there is a $2 refund on used boxes of Arena Brass
IN STOCK
Price
$0.00

Click to add this item to cart.
Product Description
Arena Ammunition will guarantee to offer you the best reloaded ammunition on the market today. All our Ammunition is test fired every 1000 rounds to insure you top quality cartridges. We've virtually perfected the process of recycling fire cartridges and producing top-quality ammunition for the discriminating hand gunner- from law enforcement to competitive shooters.
From the amateur shooter to the top competitor Arena is the shooters choice. Even though we may use money-saving recycled cartridges, you don't sacrifice quality. We use custom specification lead. Bullets used in our ammunition are consistent in weight and configuration. Our powders are made to specification by America's leading producers. Our jacketed bullets are premium American products- carefully chosen with quality as our first criteria. In the short time that we have been in operation Arena Ammunition has brought home the bacon in many national and international competitions.
(Image may not match actual calibre).
9mm 124gr fcp rn
9mm 147gr fcp fp
38spl 148gr fcp hbwc
357mag 158gr fcp tc
40s&w 180gr fcp tc
45acp 230gr fcp rn
44mag 240gr fcp fp
Product Features
| | |
| --- | --- |
| Condition | Reloaded |
| Quantity | 50 |
| Manufacturer | CTVSP |